When:
May 16, 2019 @ 19:30 – 21:00
2019-05-16T19:30:00-05:00
2019-05-16T21:00:00-05:00
Where:
Plymouth Township City Offices
9955 N. Haggerty Road
Plymouth
MI 48170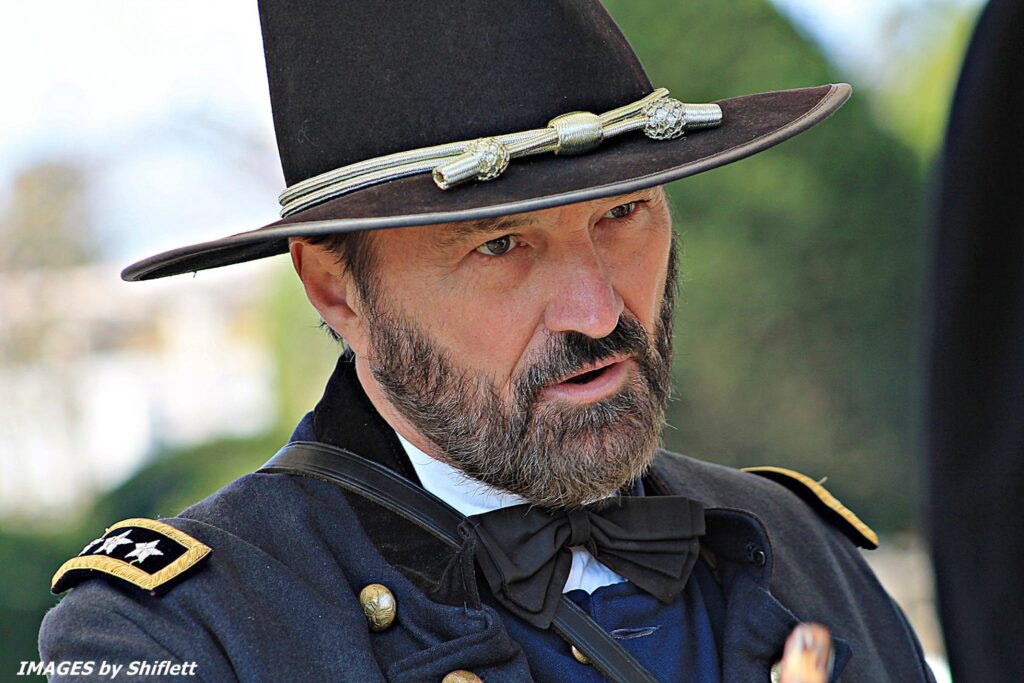 Dr. CURT FIELDS will be the featured speaker for the MAY 16th meeting of the Abraham Lincoln Civil War Round Table in Plymouth, Michigan.
His topic will be: ULYSSES S. GRANT: THE MAN BEHIND THE UNIFORM .
When someone mentions U.S. Grant, you may first think of his military achievements in the Civil War. Or maybe you think of his years as the 18th President of the United States. But when you attend the ALCWRT's May meeting and meet Living Historian Dr. Curt Fields, you'll learn more about Grant's childhood, his years at the US Military Academy, his courtship and marriage to Julia, his service in the Mexican War, his resignation from the army in the 1850's, and his struggles in his civilian endeavors. Dr. Fields will present all this and more in his first person portrayal as Grant at our May 16th meeting. ************************************************************************************Dr. CURT FIELDS is an avid and lifelong student of the American Civil War, through which he developed his deep respect and admiration for General Grant. He is is also the same height and body type as Grant, which makes his portrayals quite convincing and true-to-life  .Just a few of Fields' credentials as Grant: * the official Gen. Grant for Sesquicentennial celebrations at Ft. Donelson, Shiloh, Vicksburg, Appomattox, and for the opening and dedication of the Grant Presidential Library at Miss. State Univ. * at USMA request, portrayed Grant at West Point in Jan 2019, to kick off their "semester of Grant" celebration, with statue to be erected on the plain April 25; * TV appearances on the Discovery Channel (Mike Rowe's "How Booze Built America") and National Geographic Society; * featured on four national magazine covers; * the official Grant for the U.S. Grant Boyhood Home Assn. in Georgetown, OH; * featured in the Visitors Center films at Appomattox and Ft.Donelson.
Dr. Fields holds a Bachelor's and Master's from the University of Memphis and a second Master's and Ph.D. from Michigan State University; all in the field of education. His career includes secondary school teaching and administration; leadership development consulting; a Memphis, TN, and a police officer and hostage negotiator in Memphis.  He is currently an adjunct sociology professor at the University of Memphis and Belhaven University.
Please come to the May meeting of the Abraham Lincoln CWRT in Plymouth, Michigan and pass the time of day with General Grant.  He would enjoy meeting you!